Indulge in the ultimate relaxation with Couple Massage London. Our skilled therapists are here to enhance your connection and well-being through the art of massage. Discover the perfect way to unwind and bond with your partner in the heart of London.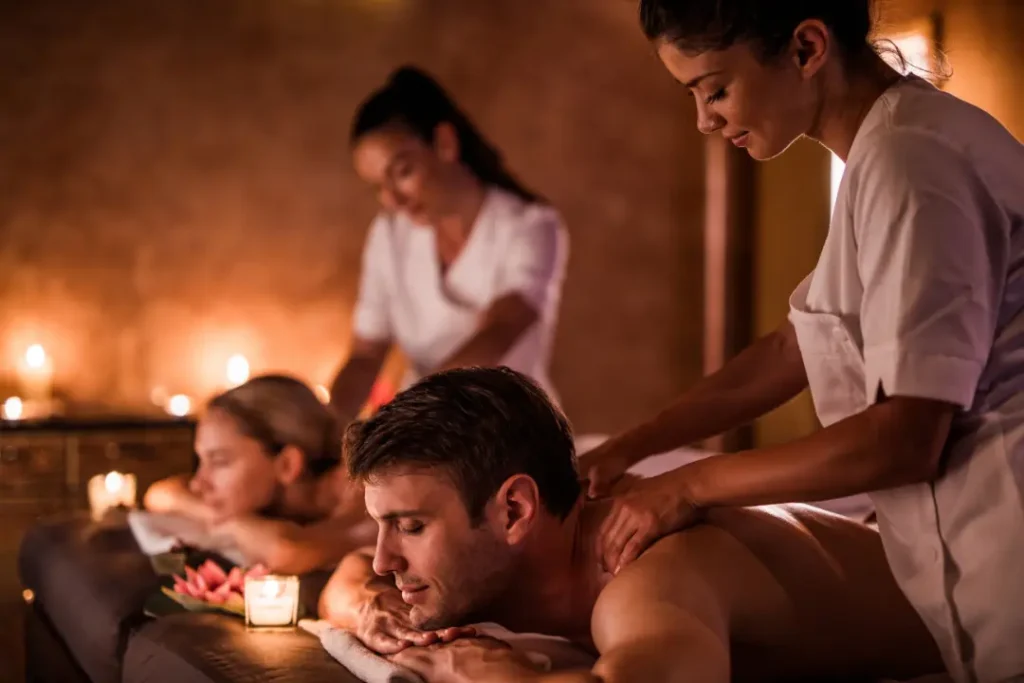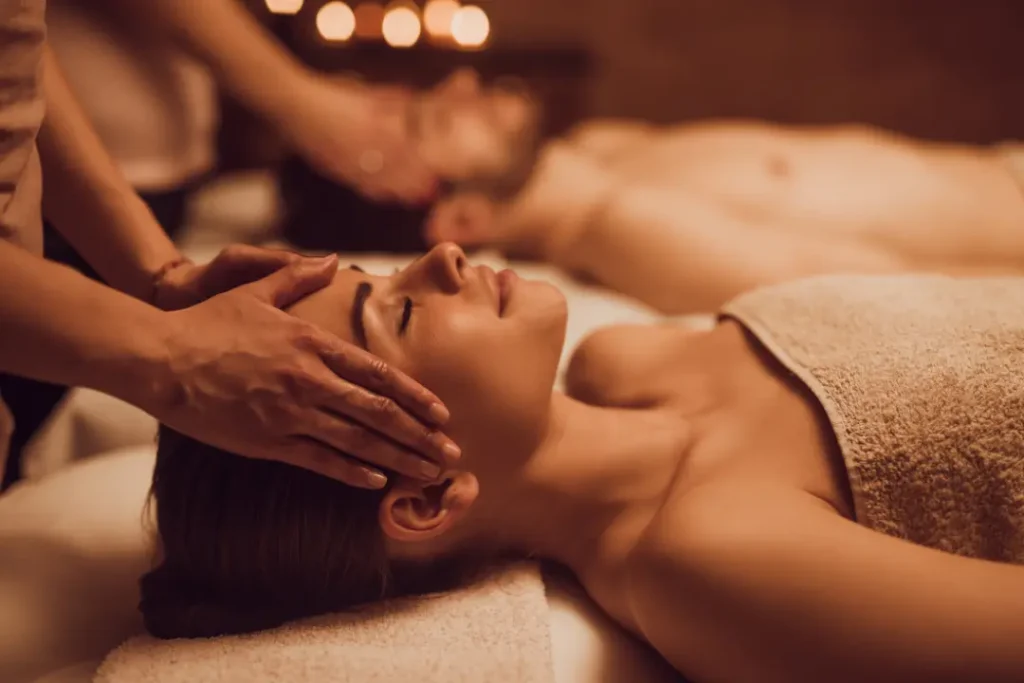 Couple massage is a relaxing and intimate spa experience where two people receive massages simultaneously in the same room, performed by separate therapists. It's a perfect way for couples or friends to unwind and bond while enjoying the benefits of massage therapy together.
Is a couples massage worth it?
Absolutely, couple massage is definitely worth it! It offers a unique and enjoyable way for two people to relax and connect while receiving professional massages in a shared space. It can enhance your relationship, reduce stress, and provide a memorable and soothing experience. Whether you're celebrating a special occasion or simply seeking relaxation with a loved one, couple massage is a valuable and enjoyable indulgence.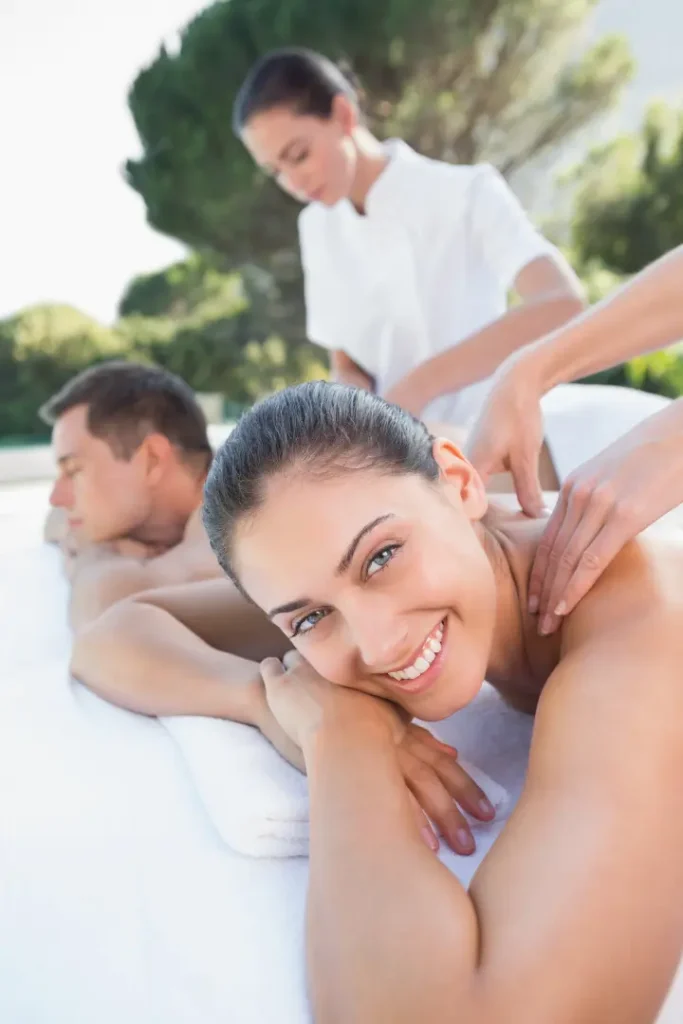 Best couple massages in london,
Right at your doorstep.
Book Your Therapist
Choose your therapist, contact us via WhatsApp or call for easy booking.
Home preparation
Your mobile massage therapist will confirm and come to your preferred location. Payments collected after arrival.
Enjoy Your Massage
Your ultimate relaxation awaits! Experience bliss at your doorstep with our expert mobile massage services - unwind, rejuvenate, and let worries fade away.
Best Couple Massage London Delivered
Wherever You Roam!​
Discover the joy of couple massage, wherever you may be in London. Our skilled therapists serve all corners of the city, from North to South, ensuring that you and your baby experience the tranquility and comfort you deserve.
Couple massage north london
Couple massage east london
Couple massage south london
Couple massage west london
Most Affordable
Couple Massage Prices In London
Discover serenity with our exclusive couple massage London services. Embrace the comfort of home as our skilled therapists deliver unparalleled relaxation. Don't miss out on unbeatable couples massage London deals for a truly pampering experience.