Indian head massage london
Experience the rejuvenating bliss of Indian Head Massage London. Our expert therapists specialize in this ancient healing practice, bringing you tranquility and revitalization amidst the bustling city of London. Reconnect with your inner peace and vitality through the soothing touch of Indian Head Massage in the heart of the capital.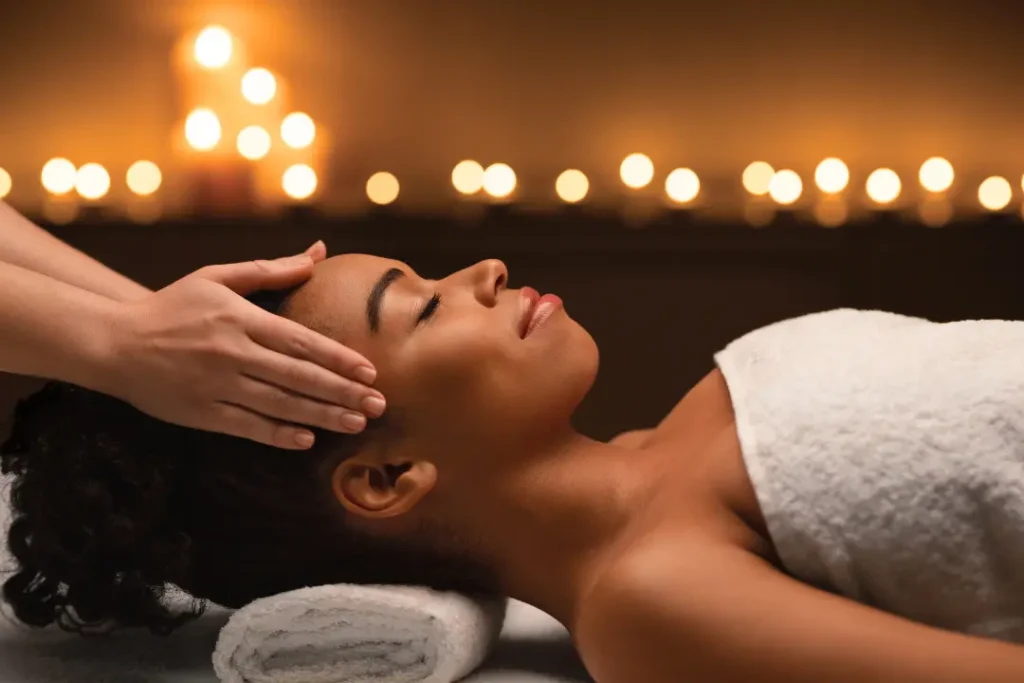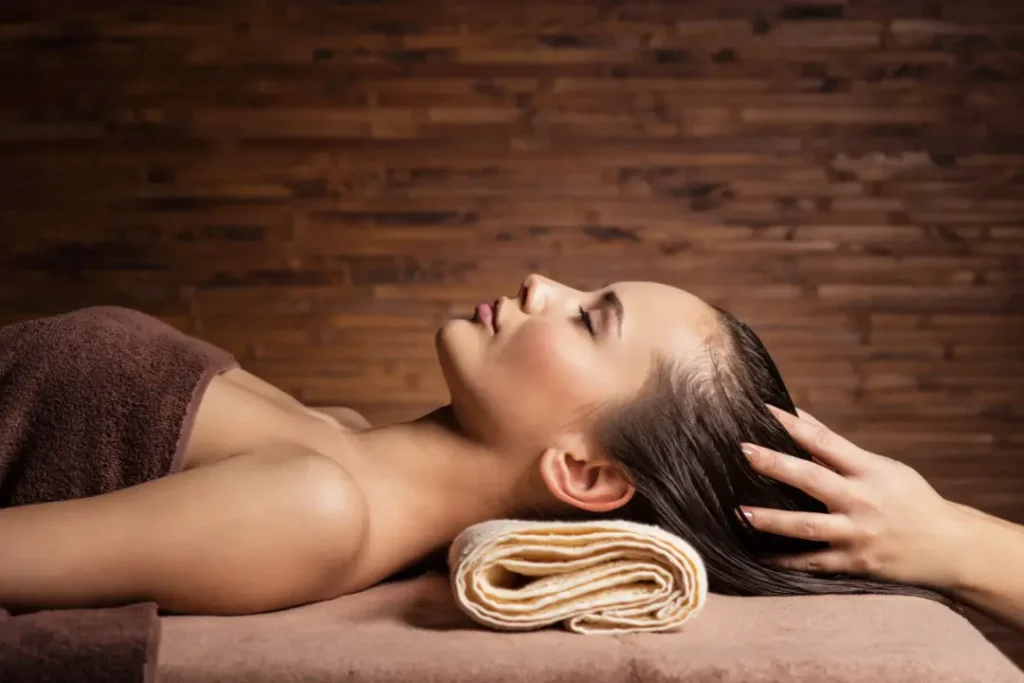 What is Indian head massage?
Indian Head Massage is a therapeutic practice rooted in traditional Indian medicine, known as Ayurveda. This soothing massage technique primarily focuses on the upper body, including the head, neck, shoulders, and upper arms. During an Indian Head Massage session, a skilled therapist employs various massage strokes and pressure techniques to alleviate tension, reduce stress, and promote relaxation.

It is renowned for its ability to improve blood circulation, relieve headaches, and enhance overall well-being. This centuries-old practice is not only physically rejuvenating but also provides mental and emotional relief, making it a popular choice for relaxation and stress reduction.
Is Indian Head Massage suitable for everyone?
While Indian Head Massage is generally suitable for most people, it's important to consider individual circumstances. If you're pregnant or have specific medical conditions, please consult a healthcare professional before booking a session.

At Purple Mighty Mobile Massage Services, we're here to help you make the right choice for your well-being, providing personalized guidance and tailored massages to ensure your safety and comfort.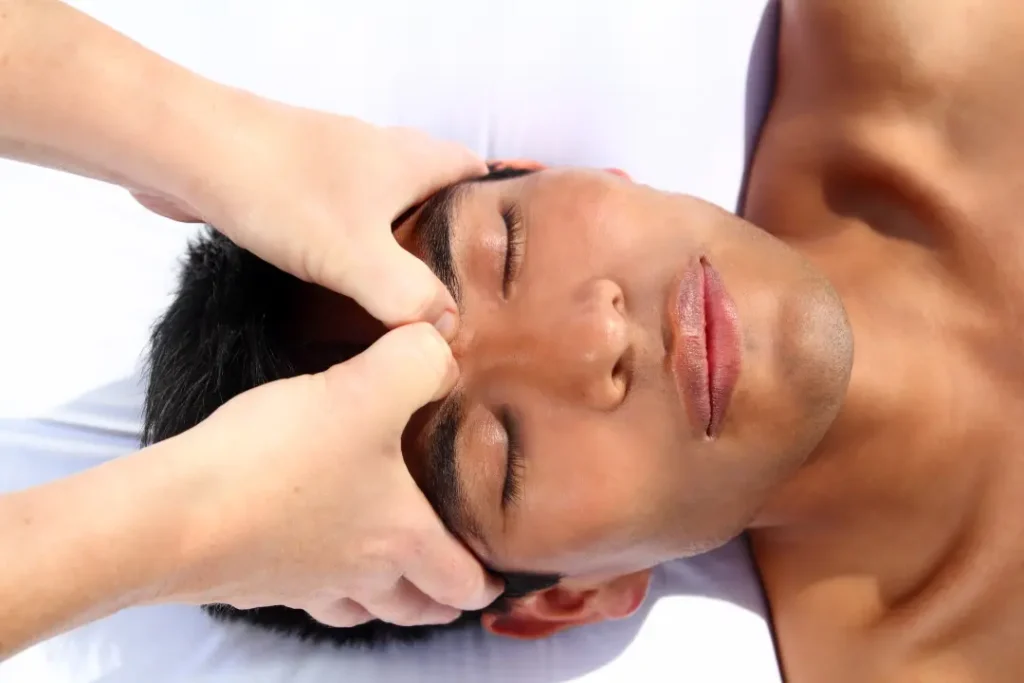 Best Indian Head massage london Service,
Right at your doorstep.
Book Your Therapist
Choose your therapist, contact us via WhatsApp or call for easy booking.
Home preparation
Your mobile massage therapist will confirm and come to your preferred location. Payments collected after arrival.
Enjoy Your Massage
Your ultimate relaxation awaits! Experience bliss at your doorstep with our expert mobile massage services - unwind, rejuvenate, and let worries fade away.
Best Head Massages in London Delivered
Wherever You Roam!​
Explore the serenity of best Indian Head Massage service in London, brought to you anywhere in the city. Our skilled therapists cover all of London, so you can relax and rejuvenate without leaving your location.
Indian head massage north london
Indian head massage east london
Indian head massage south london
Indian head massage west london
Most Affordable
Indian Head Massage Prices In London